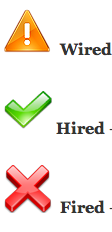 I'll be talking at the
Institutional Web Management Workshop
(IWMW 2011) this week about institutional attitudes to "Web 2.0", i.e. social media, blogs, Twitter, Facebook, Google+ etc. As I've written before (about the iPad), the key question is:
Are you progressive, or regressive?
 At Loughborough we are trying to take a progressive approach to Web 2.0 - taking in the feedback from an earlier
crowdsourcing exercise
.
This material first appeared as a guest post on the 
IWMW blog
 - thanks to Brian and Marieke for the opportunity to write for the blog, and to speak at IWMW.